Welcome to the Institute for InterGroup Understanding
This website is dedicated to InterGroup Peace and InterGroup Understanding. It explains why we have over 200 interethnic and InterGroup conflicts in the world today, and helps people understand how to reduce conflicts and help people live in Peace. This website offers books, essays, insights, reflections, paradigms, poetry, and thought pieces about InterGroup Peace.
Peace is possible. Peace is needed. We should all work together to create a Peace Movement.
Blog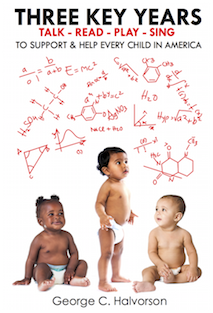 Three Key Years
by George C. Halvorson
The first three years of life are when the vast majority of key biological and neurological connections happen in the brain of each child. Children whose brain are exercised with…
Nurturing Your Baby's Brain
Science and brain scans now tell us that the first three years of life are absolutely critical years for the development in your baby's brain. That development starts for each baby on the day they are born.
About Us
The Institute for InterGroup Understanding exists to help create intergroup Peace. We need to intellectually overcome our more negative and damaging instinctive behaviors. We instinctively divide the world into Us and Them -- and we react very differently to Us and Them. We protect, defend,…
Earlier today, I was interviewed on the Dr. Oz television show about the need for very young children to have books read to them, and I was interviewed about my own book, Three Key Years. Three Key Years explains why we need to talk and read to infants,…
Pope Calls for Catholics in Europe to Accept Refugees
Pope Francis has called on the Catholics of Europe to Open their homes to refugees from the Middle East and Africa.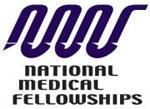 On the Calendar
June 16, 2016
National Medical Fellowships Lifetime Achievement Award
George C. Halvorson will recieve a lifetime recognition award from from the National Medical Fellowships for dealing with health care disparities in care delivery on June 16. The event will include a discussion of his book, Three Key Years.
An Influence of Negative Echoes
We need to share thoughts and wisdom from many people about Peace