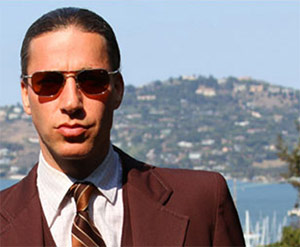 Joe Conte
Webmaster
Joe has more than two decades of experience in web design, strategy and technical management.
He founded WebSight Design Inc. in 1995, and has created and managed multiple digital media companies throughout his extensive career.
Joe has directed a number of multi-media and interactive web projects, and specializes in strategy, user experience, design, operations, and audio-video production. Joe is the lead digital strategist, webmaster, and key digital management leader for the Institute and its online presence.
While responsible for technology, functional strategy, and user experience solutions and approaches — Joe also directs the Institute's visual-design.
An accomplished musician and artist, Joe currently spends part of his time helping villagers in Africa to create musical signatures and products, which helps achieve peace and stability through his non-profit, soulnow.org.