Speeches, Talks, Presentations and Recognitions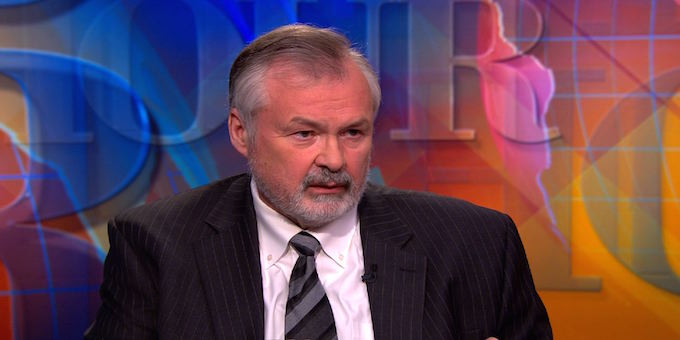 An Archive of Speeches and Talks Relevant to the Institute for InterGroup Understanding
Diversity Inc. Top 50 Leadership Awards 2016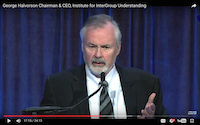 As keynote speaker for the 2016 Diversity Inc. Top 50 Leadership Awards Dinner, author of Three Key Years and Institute for InterGroup Understanding Chairman and CEO, George C. Halvorson, presented the paramount importance of interacting with children in their first three years of life. Halvorson noted the fact that we can predict, by age three, which children will be illiterate by the third grade, and how those children are more likely to end up in jail or living in poverty. Three Key Years offers simple, effective, and proven real-world solutions for promoting literacy in very young children, and teaches new parents and care givers the tools needed to combat poverty and incarceration — while simultaneously closing the learning gap.
"We did focus groups a couple of years ago to test the current knowledge, and we could not find any mothers who understood that science or understood that process," Halvorson said. "Our goal is to have 90 percent of all the mothers who give birth in California, by the end of next year, know that they can change the trajectory — they can exercise their child's brain and the child will have a stronger brain. We need to reach out into the community and get all parents, all families, all communities, and all community leaders onboard with this agenda."
Please click the link below to view the speech:
<<George C. Halvorson's speech at the 2016 Diversity Inc. Top 50 Leadership Awards Dinner>>
Bay Area Council Recognition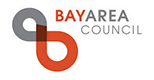 On October 29, 2014 The Bay Area Council honored Institute Chair and CEO, George C. Halvorson at their 69th Annual Business Hall of Fame Dinner and Awards Ceremony. Topics and issues included in the books Three Key Years, Art of InterGroup Peace and Primal Pathways about culture change in organizational settings and early childhood development issues were covered and illustrated in the official Council video attached to this description and in Halvorson's acceptance talk. The Council recognized Halvorson both for his work as a business leader and for his work as a community activist.
The official video includes people from his prior organization discussing the strategies and approaches used to turn the most diverse health plan in America (with a 59 percent minority employee ratio for it's nearly 200,000 people) into a major winner in both care quality and care outcomes. Halvorson was a member of the Bay Area Council executive committee for more than ten years and chaired the Bay Area Council Committee on Early Childhood Development for two years before becoming chair of the First 5 State Commission for Children and Families.
(Steve Jobs and Larry Ellison won the same award from the Council in the prior year for their contributions to the Bay Area. business community.)
Please click here to view the council video>>
The Art and Science of Changing Corporate and Organizational Cultures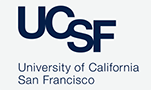 George C. Halvorson addressed both early childhood development issues and the art and science of changing corporate and organizational cultures as was the featured speaker of the Chancellor's Health Policy Lecture at UCSF on January 29, 2014. The discussion dealt with the basic steps needed to determine what an organizational culture should be and the basic tools available to make culture change succeed. The lecture covered topics, issues and strategies included in the books Primal Pathways and The Art of InterGroup Peace. Brain development issues covered in the book, Three Key Years, were also discussed in the lecture.
The annual lecture series began in 2006 as a way to bring outstanding health policy leaders to UCSF to highlight the important role health policy plays within the UCSF community. Please click here for more information>>
Berkeley School of Business Presentation
Featured at the Berkeley-Haas Dean's Speaker Series, George C. Halvorson talks about how important diversity has been to Kaiser's Success. Please click here to view the speech>>
Concordia Business School Presentation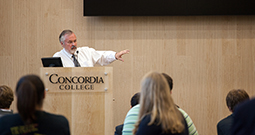 Institute for InterGroup Understanding Chair and CEO and Chair of the First 5 Commission for Children and Families for the State of California, George C. Halvorson, addressed the Concordia Business School annual Business leader symposium. The discussion Concordia reported, dealt with the culture change approaches outlined in Primal Pathways and The Art of InterGroup Peace as well as the childhood development issues discussed in the book Three Key Years. "As chair and CEO of the Institute for InterGroup Understanding, Halvorson discussed putting processes, teaching materials, and learning programs and approaches in place to help people deal with issues of racism, discrimination, intergroup anger, and intergroup conflict. He discussed topics included in the set of four books that now serve as the core teaching curriculum for the Institute."
Concordia Business School featured speaker, George C. Halvorson, Chair and CEO for The Institute for InterGroup Understanding and the Chair for the California First 5 Commission for Children and Families discusses the topic, "Building a Culture of Success."
Please click here to view the speech>>
Health Affairs Presentation

An Interview With George Halvorson: The Kaiser Permanente Renaissance, And Health Reform's Unfinished Business, by Jeff Goldsmith
— "During his twelve year tenure as CEO, Halvorson not only guided the plan to solid profitability, but added a million members in California, its largest market, despite a devastating recession and a national retreat of commercial HMO membership. He invested over $6 billion in computerized patient care systems and population health management infrastructure, healed the breach with Kaiser's physicians, and markedly increased its consumer satisfaction scores, earning 5 STAR ratings under Medicare Advantage. He left the organization at the end of 2013 with more than $53 billion in revenues and more than $19 billion in reserves and investments." The topics covered by the Goldsmith interview reflect the basic practices outlined in the books, The Art of InterGroup Peace and Peace in Our Time relative to organizational transformation and change.
Read more>>
Harry Kreisler Presentation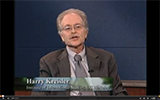 Conversations host Harry Kreisler welcomes George C. Halvorson, Chairman and Chief Executive Officer of Kaiser Permanente, for a discussion of health care reform. Topics covered include: thinking systemically and comparatively about health care; roots of the American crisis; prerequisites for positive change; lessons of managed care systems such as Kaiser, Mayo and Cleveland; the implications of information technology for reengineering American health care; grading Obama's reforms; and lessons learned from a career in health care management. The basic strategies about organizational change are outlined in both he books Primal Pathways and The Art if InterGroup Peace.
Please click here to watch the video>>
IMPACT Award Recipient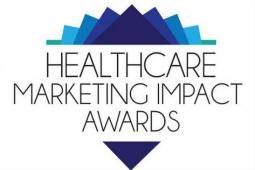 George Halvorson, former Chair and CEO of Kaiser Permanente, has been named this year's winner of the Healthcare Marketing Visionary IMPACT Award. The award, which Modern Healthcare launched in 2014 with sibling publication Advertising Age, is given each year to an outstanding individual who has ethically advanced the public's understanding of healthcare issues and made a lasting contribution to the industry. The winner must have consistently demonstrated the ability to communicate complex healthcare information in a manner that is compelling, reliable and responsible. Please click here for more information>>
Martin Luther King Jr. Award Recipient
The Martin Luther King, Jr. Community Hospital and Community Health Foundation Boards of Directors join us in inviting George C. Halvorson to accept a very special honor: The 2016 Yancey Health Leadership Award.
The award ceremony luncheon presentation will be held in the Grand Hall of the Los Angeles Music Center on Friday, January 15, 2016.
The Yancey Health Leadership Award is named in memory of Dr. Antronette Yancey, whose commitment to health resulted in a national movement. It was created to recognize leaders who demonstrate a passion for public health and vulnerable communities. The work of Yancey honorees is local in impact, national in scope and transformational in effect, resulting in long-lasting improvements in health and the healthcare professions. Our first recipient, in 2014, was Kelly Chapman Meyer, founder of Teaching Gardens, a national program in at-risk schools. Our 2015 recipient was Dr. Cynthia Telles.
This year's award presentation is once again scheduled for the birthday of Dr. Martin Luther King, Jr.— a day that has particular significance for those of us interested in social justice and vulnerable communities. On that day 600 civic, business and philanthropic leaders will gather to celebrate the dream of our community: the recent opening of the new Martin Luther King, Jr., Community Hospital. The South Los Angeles community has long awaited this state of the art facility, and the caring, quality care we are now delivering.