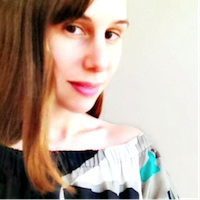 Leah Rosenthal
Internet Marketing Strategist
Leah oversees the Internet Marketing Strategy for the Institute for InterGroup Understanding. She has a extensive and solid working understanding of social media, blogging, community outreach, content marketing and search engine optimization.
She is a Phi Beta Kappa graduate of New York University, and has enjoyed more than 10 years of experience in both marketing and Internet consulting.
Leah is a solutions-oriented tactical thinker. As a practicing yogi and Sausalito community member, she is committed to each person's ethical obligation to promote InterGroup Peace and Understanding.