Reviews, Paradigms & Beliefs
What does early childhood have to do with America's workforce problem? A lot, actually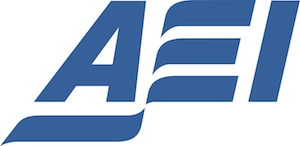 July 6, 2017
The American Enterprise Institute just wrote a very important report linking the brain development activities that happen to each child in the first years of life to the future workforce resources we will have as a country. That is an extremely important linkage for American policy makers to understand.
Any economist doing projections about the future work force of America who does not understand those key processes and these essential time frames will have both flawed and inadequate projections.
Dr. Katharine Stevens, the AEI economist who wrote the report, did a huge service for the policy agenda for both future education levels and future workforce development by writing this report.
Her work is reinforced by an important new book on the first months of child development written by Dr. Beatrice Beebe and her research team at Columbia University.
Her work also points toward the Institute for InterGroup Understanding on having childhood brain development become a public health agenda for the country.
The attached AEI piece makes some key points that have not been in any other setting, and that very much need to be said if we want to have the highest level of future economic success as a country.