Blog
Every Child is a Miracle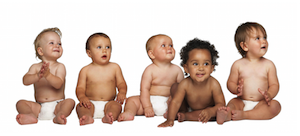 May 21, 2016
Many people who have read the Three Key Years book have asked me for a one or two page summary of the key points in language that can be helpful to new parents.
The people who have made that request say the full book is a good teaching tool for parents, families, caregivers, community leaders, and educators — but it is not optimal as a tool and a guidance piece for parents who don't have a lot of time, and who need to learn the key points about how to interact with their child quickly and clearly.
Several people have made that request. So I wrote this piece to be that tool.
You can print out this blog from the website and hand it to the right people — or you can send them the PDF at the end of the blog, and they can either read it on their screens, or print it themselves.
Parents of new babies are the target readers for this piece, but it is useful for all parents of young kids. Share it with everyone who might use it.
Caregivers at a couple of care sites are using it to train their staff and remind their care team about these issues and opportunities.
This piece is the key information parents need. We could cut the learning gaps in our schools by more than half if every parent knew this information, and used it in parenting their kids.
We would absolutely have — across our entire population — both happier and more learning ready children, if parents, families, and communities provide that support and have those interactions with their kids.
Every Child is a miracle.
Let's be a miracle for every child. Here is how to do that.
Peace.
Please click the link below —